On the 28th of October 2019, we held the third meeting of the Open Dutch FrameNet project. In attendance were Piek Vossen, Johan Bos, Antske Fokkens, Filip Ilievski, Tommaso Caselli, Malvina Nissim, Levi Remijnse, Gosse Minnema, and Marten Postma.
We had a special meeting since we could welcome two new Ph.D. students: Levi Remijnse and Gosse Minnema.
Filip Ilievski was the first presenter and talked about his exiting annotation tool to annotate data while knowing structured data about the text.

Levi Remijnse was the second presenter. He discusses challenges with annotating text if we know the information in the structured data.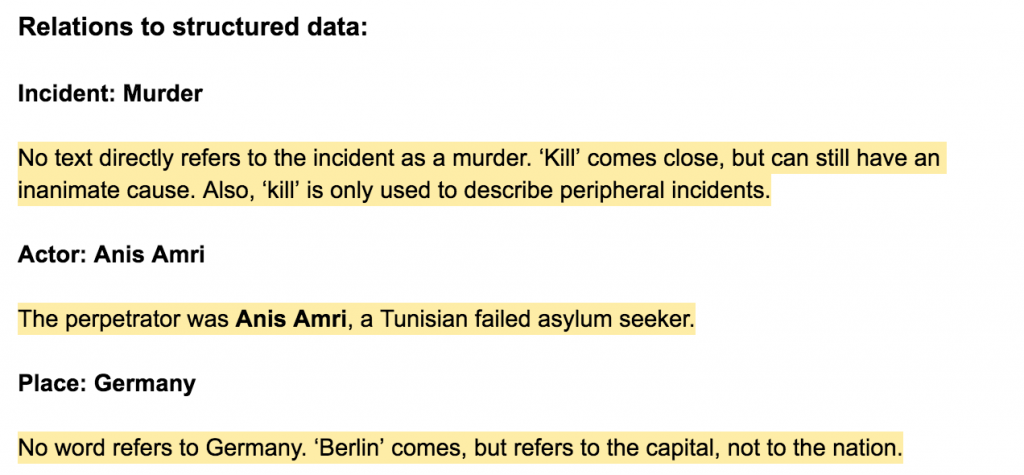 Gosse Minnema presented his nice work from his master thesis and discussed how to predict information in the structured data from the unstructured data.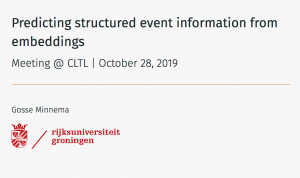 Finally, Marten Postma talked about at what level we should group eventative data.